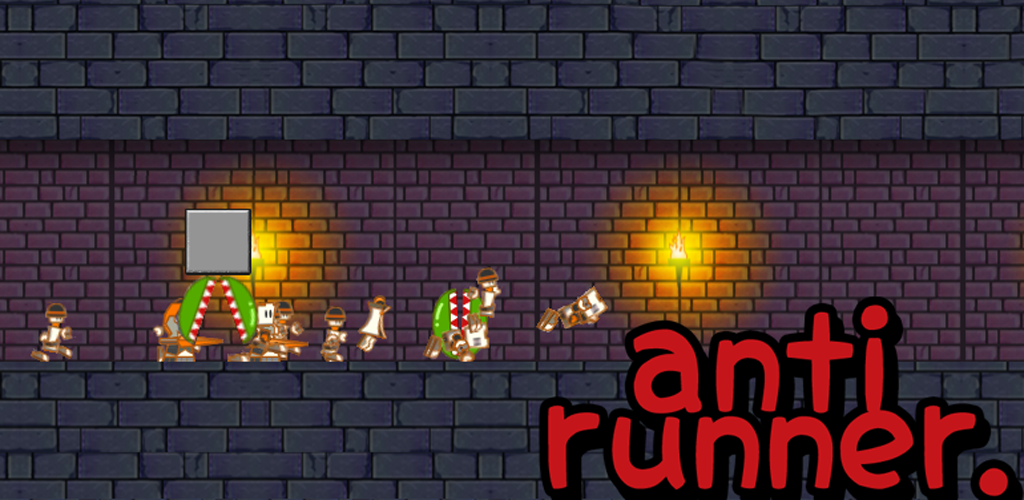 Anti Runner
A downloadable game for Android
It's time to turn the tables on the infinite runners! Deploy obstacles and see the fast running Runners fall one by one! Enjoy killing runners in this jam packed action but simple fun!
Nominated for Most Innovative Game of Casual Connect Asia 2014!
Drag the obstacles in as fast as you can in front of the Runners and see the runners jump and slide. Exhaust them by giving them unlimited death traps! Do not let your foes reach the end of the dungeon, your highscore depends on it!
Each time your foes jump and slide, they get more tired. That is when you deliver the finishing blow! Master the art of traps and make them unpredictable! Use combination of the available death traps and you will surely be successful!
Build and deploy obstacles to keep the infinite runners from running! For each runner you defeat, you gain tokens. Use the tokens to upgrade more traps to play with!
How to Play:
Drag the selected trap up or down or sideways and it will deploy into the stage. Just spam those traps and watch the Runners fall one by one!
Featuring:
- Unlimited levels!
- 4 types of Runners!
- 6 types of traps! Basic Fire Ice Plant Teleporter and the classic Stone Ball!
- A lot of upgrades!